So registrations are open and it's crunch time (for HDC's servers at least – depending on what you want to go there to do there's still time to make a decision for yourself). In my last post I set out some of the reasons why you might want to reconsider going. I'm not going to rebut myself here (let's be honest, pretty much everyone else will tell you why you should go to Herräng) – I'm really more interested in how your time in Herräng can go off like a frog in a sock.
So here's a few ideas both on and off the beaten path that might make your Herräng more Awesome.

1 – Research and Planning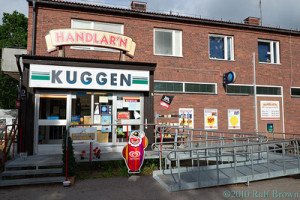 There is no ATM (and occasionally other essentials) at the Kuggen (photo by Ralf Brown)
Do your homework. As Herräng is stuck out in (almost) the middle of nowhere being unprepared for your time there can really cramp your enjoyment. A good place to start is my list of Herräng resources. Also make sure you check out the Friday Night Parties for costume ideas. A great resource are friends and people in your scene who have been recently, there's also the forums and the facebook group.
Even if you've been before don't assume that important things. Things get changed every year, particularly with things like registration, camp facilities, safety and security. Make sure you have a good look through the materials on the website, read the booklet you get on arrival and attend the first Saturday night meeting.
Armed with your research, it's time to start planning. Friday party costumes is the big one that everyone works on prior, but if you've got an idea for something cool (like break-away stripper pants) you may need to bring materials (like velcro) or even start scheming with fellow collaborators (if you want a full all-male revue).

2 – Volunteer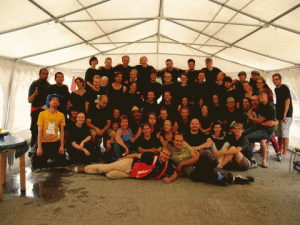 The 2013 Crashdown crew (photo by Herrang)
There are many people who keep going back to Herräng and volunteering. I did three weeks last year and can't recommend it highly enough. It's a great way to meet people, learn how the camp works and find out some of the inside information on what's happening around camp (like secret blues parties). If you're the kind of person who likes to get involved and give back, it can be incredibly rewarding. It can also make your time at Herräng much more affordable.
In addition to HDC volunteering you can volunteer for a week in Heaven's Kitchen/Bar Bedlam/Blue Moon Cafe, help out with Mission Impossible (rumour has it that the floating dancefloor will make its long awaited début this year) or the decorations and planning for the Friday Night parties, other random happenings in camp or just generally helping out when there's opportunity.
3 – Take Private Lessons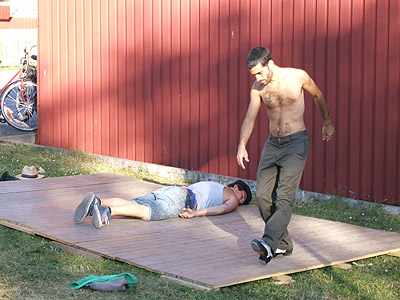 Finding somewhere to do your private lesson could also prove challenging (photo by Lloyd)
Herräng has one of the largest concentrations of the best lindy hoppers and the best lindy hop teachers of any event in the world. But whilst they might be there, that doesn't mean they're teaching you. You might be in a different class track, unable to be there the full week or just not have those teachers in your stream. If the lindyverse doesn't align in your favour, take matters into your own hands and arrange a private lesson with your favourite teacher(s).
Besides, if you really want to supercharge your lindy hop, then private lessons are a great way to help make that happen.
Private lessons are something you arrange yourself with the teachers – and fair warning they might say no. But hey, you got nothing to lose by asking.
4 – Bring your creative side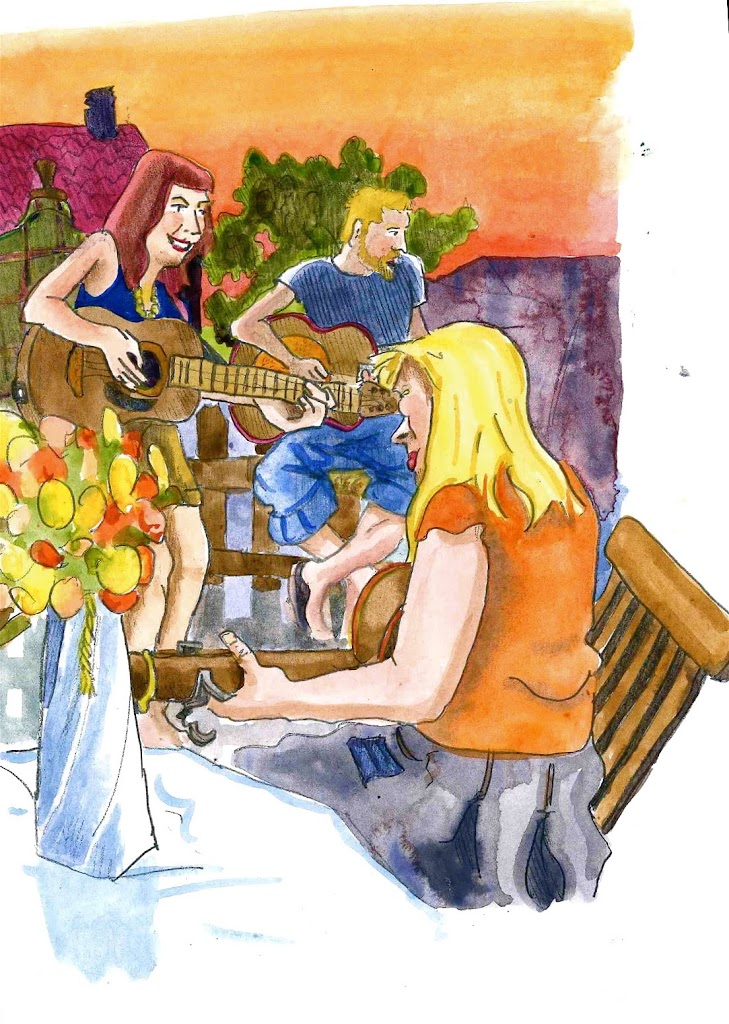 People making art of people making music – illustration by Jimbino Vegan
Do you play a musical instrument, dance (something other than Lindy hop), act, paint, do puppetry, sketch, stand up comedy, make films, write, or any one of zillions of other creative pursuits? Then you're in good company. Herräng is replete with tonnes of creative individuals having jam sessions, making movies, doing photoshoots, painting, circus and more.
Collaborate with like-minded creative people, who knows where it might take you. If you need tools, instruments or materials for your craft then make sure you bring them along.
5 – Do something awesome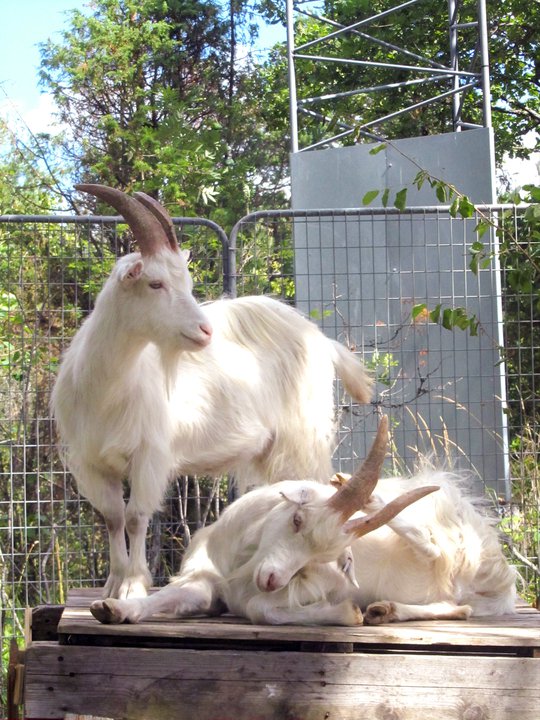 Ask someone who has been in the last couple of years about the goats (photo by Niko Huttunen)
Herräng seems to be more famous for all the shenanigans that go on there than the dancing. From All of the "This one time at Herräng" and "Only in Herräng" stories need people to make them happen. Sure a lot of the crazy is done by staff, volunteers or in association with the Friday Night parties, but that shouldn't stop you. In fact one of the complaints I heard from a few old-hands at the camp is that regular campers aren't bringing the shenanigans like they used to.
So make something awesome happen – it could be as simple as fixing random posters around the camp;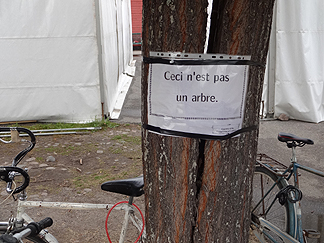 We never figured out who was doing these (photo by Lloyd)
Borrowing a costume from the prop shop and wearing it for pretty much the entire camp; or something more complicated, requiring a group of people and some planning; like random performances from an 'all-male revue'.
But you should figure something out for yourself. Herräng is a place where you can make ideas happen – enlist the help of some other campers, ask if you can borrow tools and materials from the No-No Box, or even get Mission Impossible involved. If you're idea's good enough you might even be able to get an announcement in the camp newsletter or the evening meeting. And I wouldn't be too concerned about doing something that's already been done – even if it has, only a small number of folk there will have experienced it.
Jazz and Lindy Hop are all about improvisation, well so is Herräng. So do whatcha wanna and have an awesome time.